Content is a key B2B marketing driver. When done well, content educates, tells your story, grabs the attention of your target audience and moves them to take action. If your company is working to develop a successful content marketing strategy, a great way to start is by performing a content audit of pieces you already have in-house. 
What's hot and what's not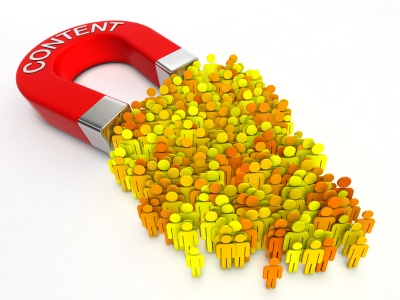 Content comes in many forms — blogs, eBooks, videos, webinars, infographics, Slideshare presentations, technical data sheets, case studies, to name a few — and is shared over many channels. Most importantly, it can spark engagement with your audience. Sharing well-crafted pieces that demonstrate your expertise can turn information seekers into leads, prospects and buyers.
Taking an inventory of your content and auditing the performance piece by piece are good first steps toward accountability. As this article from the Content Marketing Institute (CMI) suggests, an inventory of your content provides the hard data you need to make informed decisions going forward.
A content audit will help you to determine what's working, what isn't and where to focus your future efforts. For example, we build content around buyer personas, so we can understand what they are looking for and how they are finding vendors. Having the right content is crucial to initially engage them and then guide them through the buying process.
Time to roll up your sleeves
A content audit is a labor-intensive process that starts with assembling and cataloging all existing content. Some companies go it alone, which calls for personnel who have the talent and attention to detail to get the job done, as well as adjusting current assignments to find time for the additional work. Or, you can partner with an agency that specializes in content marketing and has the experience and digital tools to handle the complete inventory and performance evaluation.
After you've assembled the inventory data, it's time to figure out what to keep, kill, revise, archive and add. This article from CMI succinctly identifies five important audit components:
Type of content
Source of content
Source of audience
Performance
Timeliness of content
Using marketing technology, we conduct a gap analysis to identify your most effective content and determine new pieces to help you reach and engage your target buyers across all channels. This examination reveals what your customers are interested in. It also helps you pinpoint what content you need to inspire potential buyers to make a purchase.
Content auditing requires some work, but the rewards are worth it. By identifying each piece of content and analyzing its performance with the right technical tools, you can build a successful content strategy. This strategy will take visitors on the journey from information gathering to an active lead to a sale. Additional benefits come when they share your content with their peers, further building awareness and inciting engagement with your content.
Tell us what you think. Leave a comment below to let us know about your content marketing program or if you need some help getting one started.
All marketing tactics should be thought of as part of a larger whole, rather than separate pieces. By strategically integrating all marketing tactics, the marketing program becomes more effective and cost efficient. As a B2B agency, we developed B2B 360 Integrated Digital Marketing to meet this improved performance need. To learn more about B2B 360 and how it will benefit your business, download our free eBook: The Better Path to Top-Tier Tech Marketing.
Lisa Goetz is a public relations executive at Schubert b2b, where she primarily writes content and manages media relations. She brings 20 years of editorial and communications experience to Schubert b2b and holds a PhD in English literature from Duquesne University. When not in the office, Lisa likes to take excursions with her husband and hang out with her cat and a good book.